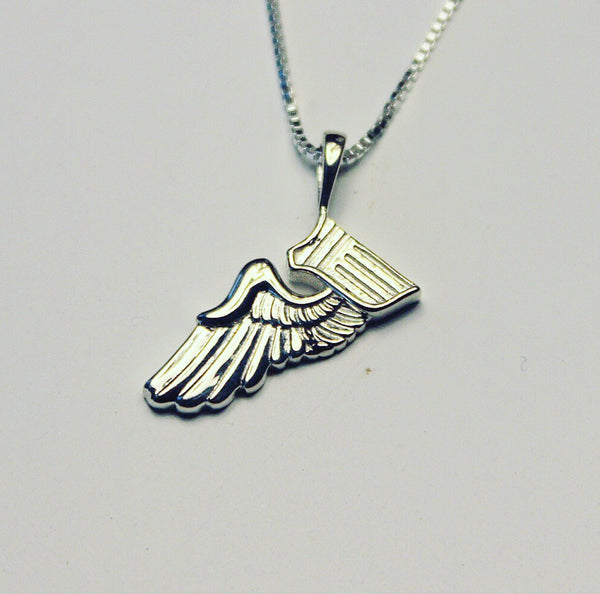 The Broken Wing
The Breaking of the Wings
"Since man started flying, he has taken to the air a certain amount of risk. To counter that risk, a tradition was established years ago when the Army Air Corps first started issuing pilot wings to their young aviators. This tradition is called "Breaking of the Wings."
At every UPT (Undergraduate Pilot Training) graduation, the Air Force issues the pilots their pair of wings. As tradition has it, the pilot should never wear that first pair of wings. To bring good luck, the pilot should break the wing into two parts. The pilot should keep one half, the other half should be given to the pilot's best friend or relative. To preserve good luck, the halves should never be brought together while the pilot is alive. After death the two halves are once again united with the pilot for good luck in the next life."
This pendant is our humble way of honoring the long-standing tradition of the Breaking of the Wings. 
0.8" wide / 0.2" thick / 0.75" tall
Premium Silver "The Broken Wing" pendants are in stock and available for immediate delivery. 
All other pendants are made when ordered. Delivery can be expected in approximately three weeks from time of order.